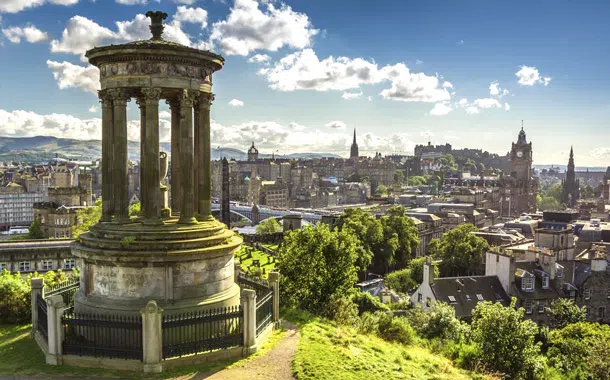 Edinburgh is a fantastic stop with a wide variety of things to do and see. Excursions include castles, distilleries, national parks and excellent restaurants.
Edinburgh (Gaelic: Dùn Èideann;) is the capital of Scotland, located in the central region of the country. It manages to combine ancient and modern in a uniquely Scottish atmosphere. Inspired by the imposing castle, the symbol of the city, Edinburgh combines medieval relics, Georgian splendour and a powerful layer of modernity with avant-garde contemporary art.
In Edinburgh, medieval buildings stand shoulder to shoulder with the best of modern architecture; Gothic churches with fantastic museums and galleries. Scotland's exciting nightlife in Edinburgh, 'the Athens of the North', is also a feast for the mind and the senses.